At this event there is a chance to purchase gifts from a wide selection of gift, clothing and country fair stands. 
It is the perfect chance to do some much needed christmas shopping with a wide selection of gifts that you would not normally find on the high street. Please visit the Berkshire Craft, Gift and Food Fair – November 6th & 7th 2021.
We hope that you enjoy the relaxing and safe shopping experience.
Below is just a few of our selected trade stands that will be attending this years event.
Jack Straws Baskets
Basket making is one of the world's oldest crafts. Jack Straws Baskets is one of the few companies with the expertise, experience and stock range to provide a complete service.
Baskets are totally environmentally friendly and sustainable. They are still entirely hand made by skilled crafts people, as well as being tactile, practical, tough and necessary in a world submerging in plastic waste.
Let our product knowledge and innovative ideas offer you something beautiful and natural to suit yours, and the future worlds needs.
Image Plus Country Collections
Image Plus Country is situated on our family farm in a small corner of East Sussex.
One of the most important things that we have learnt over the years is how to preserve our environment. Taking inspiration from rural life, we want to educate our customers into making buying decisions that utilise by-products that would normally be discarded.
All our products are personally handpicked and ethically sourced through the UK and Europe. We pride ourselves in our one to one relationships with our suppliers and manufacturers.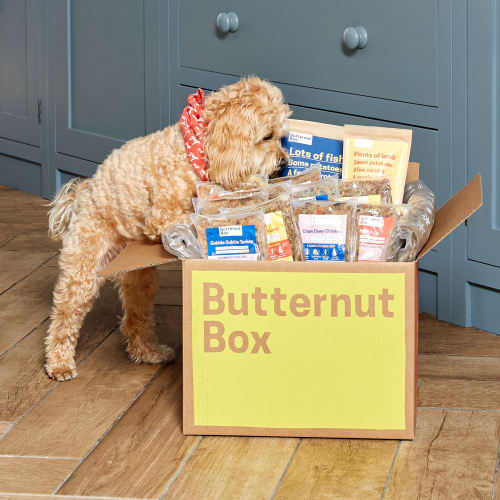 Butternutbox
When it comes to our products, we'll only ever make things thattaste good and that help dogs keep living healthy and happy lives.
Dream Scene Events
We are a small family run company based in Ruislip, in Middlesex.  We specialise in running pop up shops nationwide.  We also attend major UK exhibitions such as Ideal Home Show, Gadget Show and Mind, Body and Spirit.
We aim to provide good quality customer service combined with value for money.  Our product range is very diverse from massage equipment to memory foam products.
The Country Footwear Company
The Country Footwear Company is based in Nuneaton, Warwickshire. We specialize in Leather Country boots as well as many other styles of footwear.  With over 25 years experience in manufacturing, wholesaling and retailing in the UK,  we pride ourselves in delivering great quality products at affordable prices and offer incredible customer service.
We sell direct to the public at various shows, up and down the country.
Charles Taylor Trading
Traditional handcrafted garden furniture, made in the UK and delivered fully treated and assembled. We are an expanding UK manufacturing company who take quality and service to the next level.
Handcrafted on the edge of the Peak District, our furniture has the true traditional touch and with its ergonomic design, not only is it comfortable, but helps with your posture and increases relaxation.
Quality and satisfaction are our top priorities at Charles Taylor Trading, therefore all of our products are thoroughly inspected by our in-house craftsmen, ensuring only the best quality furniture is produced.
We deliver all of our own furniture through our white glove delivery service. Our drivers will help you through the whole process, placing the product in your garden and assembling furniture right there for your convenience.
Please note that at the while every effect is made for the information to be correct at the time. Unfortunately, changes may occur due to unforseen circumstances and other factors.