Meet some of the many interesting and tasty food producers and retailers that will be attending the Berkshire Craft, Gift and Food Fair – November 6th & 7th 2021.
It is the perfect place to buy your favourite food and drink for yourself or a gift for that someone special.
We hope that you enjoy the relaxing and safe shopping experience. All in time for Christmas.
Below is a small selection of food exhibitors attending the event. 
Divine Doughnuts – Hand Crafted Gourmet Doughnuts
Divine Doughnuts is a small independent Artisan Doughnut Bakery in the pleasant country town of Warwick. Our yeast raised doughnuts are made from scratch, they are light and fluffy and free of any artificial flavours, colours, or preservatives.
"Everyone deserves a treat!"
We all love a nice DOUGHNUT! 
If you are out and about, you will find our doughnuts on stalls
and carts 
at events around the UK: Country shows,
 fine food markets, food festivals and shopping malls
. Our freshly made doughnuts are available for your enjoyment.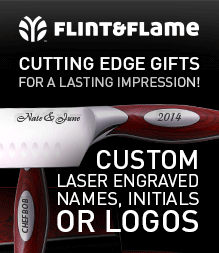 Flint and Flame
PRECISION. BALANCE. CONTROL.
OUTSTANDING KNIVES & KITCHENWARE FROM FLINT & FLAME…
Over recent years, Flint and Flame have become a major player in the UK kitchenware scene with our outstanding range of knives.
The Great British Cheese Company
When we think Cheese, we think of quality, artisan made products that can be appreciated by all. This is why we want the name 'The Great British Cheese Company' to become synonymous with award winning quality.
Cheese is life, and our cheese is as you used to know it. That is what drives us to become the Multi-award winning company you have grown to be part of. Cheese is not just an ingredient but should be the main feature of the dish, board or plate!
Foodylicious
Foodylicious selects the best treats for you to choose from and delivers them direct to your door free of charge. Pick from our range of fantastic brands below which have been carefully selected for their quality and points of difference. We hope you enjoy them!
The Homemade Brownie Company
Laura began baking many years ago whilst away from work and bringing up her 2 sons at home. Before long she was supplying birthday cakes, wedding cakes, cupcakes and chocolate brownie to family and friends.
Through word of mouth referrals and recommendations, Laura's hobby grew into an accidental business. The variety of creations within Laura's baking portfolio continued to expand but there was one product which her customers couldn't get enough of; her homemade chocolate brownie. With the encouragement and help of family and friends, Laura decided to make her product available to a wider audience through an online store and in 2016 The Homemade Brownie Company was born!
O'Donnell Moonshine – Handmade spirits from Manchester
Following the traditions we use only the best natural ingredients for our brandies and liqueurs. We bottle these in original Mason Jars – just like the gangsters during the American prohibition – to make the unique taste experience complete.
Please note that at the while every effect is made for the information to be correct at the time. Unfortunately, changes may occur due to unforseen circumstances and other factors that have affected us all over the last year.