Meet some of the many talented Craftsmen and Women that will be attending the Sandringham Christmas Craft, Gift and Food Fair – November 19th / 20th & 21st 2021.
It is the perfect place to buy your loved ones the ideal gift or treat yourself to something special.
We hope that you enjoy the relaxing and safe shopping experience.
Below is a small selection of craft exhibitors attending the event.
The Event Gallery Fine Art – K a y  J o h n s – artist in residence!
Whether it be a mouse, hare, pheasant, cat, dog or best in show bull, Kay is in her element whilst painting wildlife. Kay is probably the best known livestock artist in the country. Kay is also well known for her hare, equestrian,  canine and British wildlife art, both originals and prints.
Miss Soy – Corinne Panton-Reynolds – Wax melts and reed diffusers.
Miss Soy Ltd  was founded by Corinne Panton-Reynolds, in 2005 and was borne out of a hobby and passion for creating the best quality candles. Corinne has not just created a candle collection, but turned them into table centrepieces and added wax melts and reed diffusers.
Our soy wax is made from a sustainable source, soya beans, making them eco-friendly.  Soy wax burns slowly, long lasting and clean burning, unlike paraffin wax it does not produce toxins and kinder to the environment.
Jess Myers Art – Animal Pencil Artist.
My name is Jess Myers and I'm an animal pencil artist living on the edge of the stunning Thetford Forest, in the beautiful county of Norfolk. I'm lucky because these wonderful surroundings provide me with an endless source of inspiration, with a huge variety of wildlife quite literally, on the doorstep.
I work solely in the medium of pencils, traditionally graphite, but more recently I have expanded into the world of colour after discovering Faber Castel Polychromos. As an artist, I strive to create highly detailed and realistic drawings of animals. My chosen subject matter comes from an endless passion and life long affection for all things furry and feathered. This is further reflected in an ever expanding brood of four legged family members.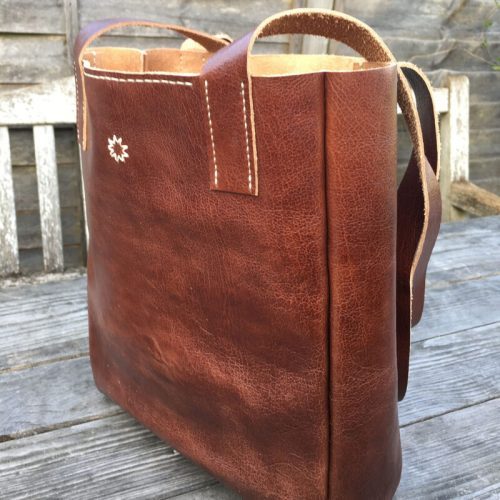 Raw Edge Leather – Terry Owen – Individual Hand-Made Leather Goods.
I have always enjoyed making and experimenting with different materials – however when I found leather during a short introductory evening course it just clicked and I fell in love with it. I worked hard at perfecting working with leather.
Silver by Victoria – Victoria Baxter – Silver Jewellery.
Silver by Victoria is my passion, my baby and my dream. I have the privilege to live and work in the Derbyshire Dales and as I work in my studio, I can hear and see, the beautiful countryside surrounding me.
I am a self-taught jewellery designer and maker with a passion for creating unique one of a kind sterling silver jewellery, which will bring a unique sparkle to people's lives. My items are available to suit all budgets with something to suit everyone, and are all lovingly handcrafted by myself for valued customers worldwide.
Sarah Jane Designs – Childrens Personalised items.
Whether you want to make sure your child stands out from the crowd, or goes with the flow, picking the right baby name is an emotional and thoughtful process.
More than ever before, parents seem focused on finding a name that is distinctive — a name that everybody likes and nobody uses. Parker, Pearl, Ruby or Rupert, what name will you choose!
My business started with the thought of names in mind, and many names for the company rattled through my head, but one name kept coming to the for front of my mind 'Sarah Jane'.  My own name that was once an emotional and thoughtful choice for my parents and always associated with my childhood
Reclaimed and Recycled – Paul and Judith Hambleton.
Our business is run by the two of us, Paul and Judith. Our love for sustainable woodwork began a few years ago, when our old cottage needed a new kitchen. With nothing on the market that suited our needs, Paul decided to scale back his full-time job and get to work building our own kitchen.
​And so, in 2017, Reclaimed & Recycled was born.
By Jo Crafts – Gemma Haynes.
The business is run by Gem and Jo who produce ceramic and homeware items with eye catching designs, influenced by the world around them. 
Starting out in 2019 the small business has grown and developed to offer a wide range of products which are sold world wide.
Stokes of England – Blacksmith
Visit the blacksmiths tent, bringing an insight into this fascinating and very traditional English craft. Stokes Blacksmiths are at all of our shows.  It is a long standing family business, now run by Chris Stokes, who has been a blacksmith for over thirty years.
He says he loves his work because of the creativity involved; the knowledge that he is leaving a legacy in his work that will last for many many years into the future and that fact that he never knows who his next customer will be. You can even have a go too! Make an original hook or keyring and get involved!
Please note that at the while every effect is made for the information to be correct at the time. Unfortunately, changes may occur due to unforseen circumstances and other factors.