Meet some of the many talented Craftsmen and Women that will be attending the Berkshire Craft, Gift and Food Fair – November 6th & 7th 2021.
It is the perfect place to buy your loved ones the ideal gift or treat yourself to something special.
We hope that you enjoy the relaxing and safe shopping experience.
Below is a small selection of craft exhibitors attending the event.
The Event Gallery Fine Art – K a y  J o h n s – artist in residence!
Whether it be a mouse, hare, pheasant, cat, dog or best in show bull, Kay is in her element whilst painting wildlife. Kay is probably the best known livestock artist in the country. Kay is also well known for her hare, equestrian,  canine and British wildlife art, both originals and prints.
Kalypso Glass – Andy & Ruth Harrison – Handmade Lampwork Glass Jewellery. 
A range of lampwork Murano glass jewellery, each piece made by melting rods of coloured Murano glass in a flame and then shaping to form a huge range of jewellery and beads.
All formed by manipulating glass using fire and heat.
A late Night Tale – Gemma Chadwick – candles
Dealing with "the new normal" of life during a pandemic, and spending more time at home than any of us could have imagined, gave me alot of thinking time, and the opportunity for a reset which was much needed! This allowed me to do something I had always wanted to do…. start my own business. 
Before I knew it I had learnt how to melt wax, cut glass and ultimately make lovely candles out of used bottles and cans and from this 
A Late Night Tale was born.
I really hope you like our candles. 
Two Dogs Art – Caroline Knox – Print Maker Original Art, cards and tea towels.
Here I am, happy with the cows. I grew up with cows, with farming and fields and wildlife and with dogs.​
Somehow in my middle years I morphed from potatoes to printmaking and have happily been creating ever since. ​
Printmaking is the process of creating multiple images of a composition by hand by carving a design, inking and printing by hand. Making mistakes, making a mess and learning with every step.   
Miss Soy – Corinne Panton-Reynolds – Wax melts and reed diffusers.
Miss Soy Ltd  was founded by Corinne Panton-Reynolds, in 2005 and was borne out of a hobby and passion for creating the best quality candles. Corinne has not just created a candle collection, but turned them into table centrepieces and added wax melts and reed diffusers.
Our soy wax is made from a sustainable source, soya beans, making them eco-friendly.  Soy wax burns slowly, long lasting and clean burning, unlike paraffin wax it does not produce toxins and kinder to the environment.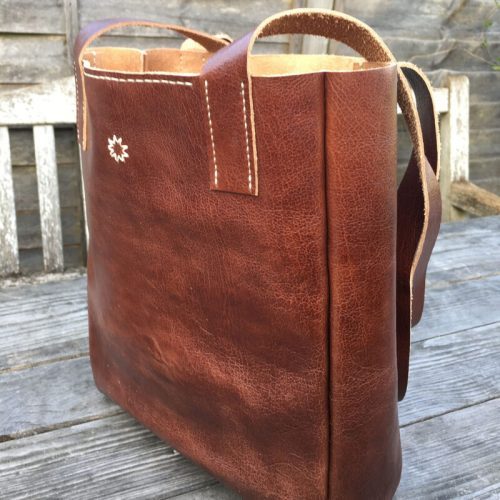 Raw Edge Leather – Terry Owen – Individual Hand-Made Leather Goods.
I have always enjoyed making and experimenting with different materials – however when I found leather during a short introductory evening course it just clicked and I fell in love with it. I worked hard at perfecting working with leather.
Sakamoto Designs – Julia Sakamoto – Contemporary Handmade Silver Jewellery.
Our inspiration for our designs has evolved from our extensive travels around the world, after running a successful business in Brazil, we brought our love of jewellery design and inspiration to the UK and set up Sakamoto Designs.
We have successfully run our store from Camden Lock Market for over 25 years and now concentrate on bringing our collections to shows and events. 
White Horses – Margaret White – Hand Carved Rocking Horses.
White Horses have been making rocking horses for more than thirty years, have made nearly a thousand and have exported worldwide.  
We have one standard size which is ideal for any age child and will easily take the weight of a large adult.   
Made in light oak, dark oak and the traditional dapple grey to create individual, unique and timeless works of art made from the highest quality natural materials.
Stokes of England – Blacksmith
Visit the blacksmiths tent, bringing an insight into this fascinating and very traditional English craft. Stokes Blacksmiths are at all of our shows.  It is a long standing family business, now run by Chris Stokes, who has been a blacksmith for over thirty years.
He says he loves his work because of the creativity involved; the knowledge that he is leaving a legacy in his work that will last for many many years into the future and that fact that he never knows who his next customer will be. You can even have a go too! Make an original hook or keyring and get involved!
Please note that at the while every effect is made for the information to be correct at the time. Unfortunately, changes may occur due to unforseen circumstances and other factors.