While you're visiting the Food and Drink Festival, don't miss out on the opportunity to visit the wonderful Wollaton Hall, a gem of a place hidden away in the city suburbs of Nottingham and well worth taking the tie to explore.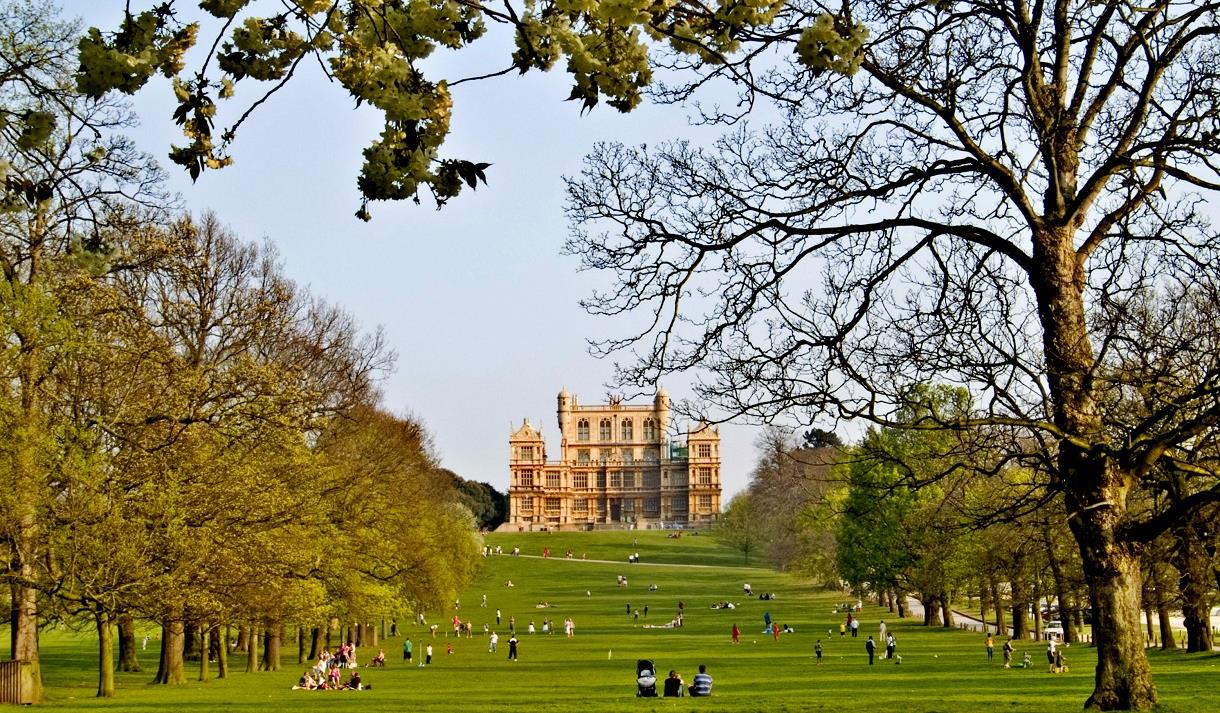 Wollaton Hall was designed by Robert Smythson and built by Sir Francis Willoughby between 1580 and 1588 for his family. Now a prominent Grade One listed building, the stunning Hall houses the city's Natural History Museum along with reconstructed room settings.
Standing on a natural hill three miles west of Nottingham City Centre, Wollaton Hall is set in five hundred acres of spectacular gardens and parkland. The hall was used as the setting for Wayne Manor in the 2012 Batman film, Dark Knight Rises
Nestled in 500 acres of parkland Wollaton is home to 90 red and 120 fallow deer, which roam freely in the park and have done since the fourteenth century. During the rutting season (September and October), stags are protective of hinds, and during calving season (June and July) deer tend to their young, so we ask the public maintain a safe distance at all times.
Any person, or animal, approaching the deer is vulnerable, as stags will defend their group. We ask walkers keep a safe distance and ensure dogs are on leads at all times. Do not feed, touch, or photograph the animals at close proximity.
Free entry to the Hall – charges apply for tours and entry into the Industrial Museum.