Meet some of the many interesting and tasty food producers and retailers that will be attending the Sandringham Food, Craft and Wood Festival.
It is the perfect place to buy your favourite food and drink for yourself or a special gift for someone special.
We hope that you enjoy the relaxing and safe shopping experience with plenty of food and drink to take home and enjoy.
Below is a selection of food exhibitors that will be attending the event.
The Great British Cheese Company
When we think Cheese, we think of quality, artisan made products that can be appreciated by all. This is why we want the name 'The Great British Cheese Company' to become synonymous with award winning quality.
Cheese is life, and our cheese is as you used to know it. That is what drives us to become the Multi-award winning company you have grown to be part of. Cheese is not just an ingredient but should be the main feature of the dish, board or plate!
Kind Food
Deliciously gluten free dairy free, vegetarian and vegan.
Kindfood is a family owned gluten free and dairy free bakery. All our goods are hand made in our dedicated gluten, dairy free bakery and are vegetarian. We also have a wide range of vegan products.
We offer a wide range of sweet and savoury baked goods including freshly baked bread, vegan pizzas, sweet and savoury tarts, bakewell tarts, cakes, cookies as well as our bake at home mixes.
We are a friendly family business with a passion for creating, enjoying and sharing delicious gluten free, dairy free, vegetarian and vegan products. All our products are handmade using carefully sourced ingredients including locally produced products where possible.
Grasmere Farm
Grasmere Farm is an award winning pork farm selling products from meat raised, butchered and prepared on the farm – from Sausage Rolls to prime Tenderloin.
We're a family-run business, and our absolute passion is providing our customers with delicious, tender cuts of meat, expertly prepared and hand crafted by our team of experienced butchers.
Whether it is pork reared on the farm or poultry, beef and lamb sourced from our trusted network of local farms – complete traceability and a real care for food values and provenance assures our customers that excellent quality and local sourcing is paramount to us.​
Sunfire Spirits
The idea for Sunfire Spirits started back in 2017. Fast forward to the beginning of 2019 and I had all the licenses in place and began on the journey of running a full time Micro Distillery, we launched our Dry Gin shortly followed by our Rhubarb Gin. 2019 turned out to be the craziest year of our lives. Now in 2021 our range of products is huge, we've branched out in Vodka and Rum with loads of new ideas in place for the next few years.
The Orcadian Fudge Company
The Orcadian fudge company is a small family run business, by  myself Lyn, my husband Mike, and our daughter Zoe, all adding love and passion into every piece.
The recipe, is an old family recipe, handed down over many years, from the Orkney Islands Scotland, hence the name.
Our specialist tablet fudge, melts in the mouth, unlike normal fudge. It has a beautiful aroma of vanilla, a crumbly texture and delicious taste, offered in 22 mouth watering flavours!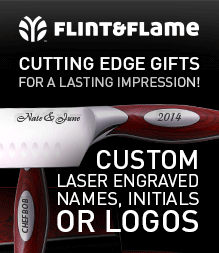 Flint and Flame
PRECISION. BALANCE. CONTROL.
OUTSTANDING KNIVES & KITCHENWARE FROM FLINT & FLAME…
Over recent years, Flint and Flame have become a major player in the UK kitchenware scene with our outstanding range of knives.
Giggly Pig
All our pigs are outdoor reared free-range, rare breed saddleback pigs on our own farm in Romford, Essex.
Saddleback pigs are renown for their delicious taste which is unique to their breed.
Our award winning products produce NO FAT when cooking.
Made from our hand reared, outdoor rare breed British saddleback pigs from our farm in Hornchurch, Essex our sausages are available in 75 different flavours….we've got something for everyone's taste buds!!!
Kotinos Foods
We offer our unique mixed and marinated olives and we believe in the quality of our exclusive products.
Our Greek and Turkish Baklava is made of cashew, pistachio, walnut, and almond.
Our Turkish delight comes with different flavours and is gluten free, suitable for vegans.
Our sweet and savoury nuts are fresh and ready to be served with a pint of beer or a glass of wine!
O'Donnell Moonshine – Handmade spirits from Manchester
Following the traditions we use only the best natural ingredients for our brandies and liqueurs. We bottle these in original Mason Jars – just like the gangsters during the American prohibition – to make the unique taste experience complete.
Please note that at the while every effect is made for the information to be correct at the time. Unfortunately, changes may occur due to unforseen circumstances and other factors that are out of our control.